Meet Beatriz T. Dennis, DMD
A native of Greenville, SC, Dr. Beatriz Dennis is a graduate of Greenville High School and Furman University, where she received a bachelor's degree in biology. She went on to study dentistry at the Medical University of South Carolina, where she received her Doctorate of Dental Medicine (DMD) degree.
Dr. Dennis also studied cosmetic dentistry under Jimmy Eubanks at the Eubanks Teaching Institute in Plano, Texas.
Why Dentistry?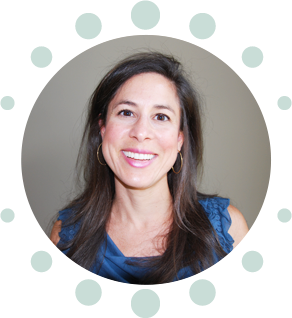 Dr. Dennis's father is a retired dental technician. She was intrigued with the stories about dentistry from her father and always enjoyed going for her routine cleanings and dental checkups as a child. She knew from a very early age that she wanted to help others feel good about themselves by improving the look and function of their smile.
She is proud to be able to serve her hometown with quality care. Seeing a patient transform from covering their mouth when they speak to smiling with confidence is what Dr. Dennis loves most. She is changing lives one smile at a time.
From the second you walk in the door at Waterstone Dentistry you feel at home. The environment, staff and Dr. Beatriz make you feel calm and at ease. I have never experienced the type of dental care that Waterstone Dentistry offers. A whole new approach to the dentistry. Try it – you WILL love it!
Laura M.
Professional Development
Dr. Dennis enjoys staying up to date on the latest general and cosmetic techniques and procedures through professional development. These continuing education opportunities and professional memberships help Dr. Dennis ensure that she is providing superior quality care. She is an active member of the:
Greenville County Dental Society
South Carolina Dental Association
Academy of General Dentistry
American Dental Association
Dr. Dennis is also a member of the Upstate Study Club (an affiliate of The Seattle Study Club). The Seattle Study Club consists of local dentists and specialists who meet monthly to enhance their knowledge base and clinical skills. By collaborating and taking an interdisciplinary approach to treatment, the mutual patients of the group benefit in their comprehensive care.
On a Personal Note
Dr. Dennis thrives on the challenge of balancing life as a mother, wife, business owner and dentist. When she is not in the office providing exceptional care to her patients, she enjoys spending time with her family. Dr. Dennis lives in Greenville with her husband, Jack and their daughters, Ana Whatley and Olivia.
They enjoy spending time together outdoors playing tennis, visiting the beach and walking downtown. They particularly enjoy the Swamp Rabbit Trail where they bike ride as a family.
It is our pleasure to get to know your family. Contact us today and schedule your visit to meet Dr. Dennis.
CONTACT US »

---
Dr. Beatriz Dennis | (864) 232-0440